RWTH International Academy Scholarships
For the course start in September 2022, we are offering the following scholarships:
• Scholarships for employees of RWTH Aachen University and University Hospital of RWTH Aachen
• Scholarship for international young dentists
• Scholarship for EU/EEA dentists
Application deadline: April 30, 2022
Your complete application documents and the filled in application form need to be submitted until April 30, 2022. Only completely submitted applications can be considered. All applicants will be informed of the selection committee's funding decision by July 15, 2022.
Please do not hesitate to contact us for any further questions: paroma@academy.rwth-aachen.de
To be eligible to apply for a scholarship, you need to fulfil the formal and professional requirements of the master program.
Dr. Wolff Research Grant: Master Periodontology
For the course start 2021 the Dr. Wolff company offered a research grant that was tied to a specific topic and studied for the master's thesis.
Dr. Wolff – since 1905 the name has stood for research that solves the skin, hair and dental problems of the population with innovative active ingredients. The focus of our efforts is the scientifically provable benefit of our products. We are a Bielefeld-based family business in its fourth generation with around 780 employees.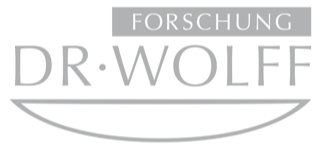 External scholarship opportunities
There are several scholarship opportunities available for national and international students. Below you can find a list of institutions that offer scholarships as well as further databases for scholarships. Please note that these are only some recommendations and not necessarily fit your circumstances . You always have to check yourself if you meet the requirements to apply for a certain scholarship.