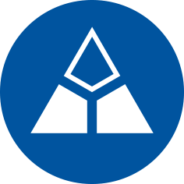 Knowledge deepening
Complementary modules
Keep in -touch and up to date with our complementary modules
After the initial studies, complementary modules are offered for some of the modules. These modules can be booked individually and intensify and strengthen the gained know-how. The module is based on different kinds of content which are combined intelligently:
The transformation of state-of-the-art science into daily practice is particularly emphasized. Since the periodontological therapy is a team approach, the staff (assistant, technicians etc. ) are also invited to join these complementary modules. The knowledge learned can be applied directly in the team ensuring a smooth integration into everyday work.
The event can take place in a desired language utilizing a translator (sufficient participants provided) Since these modules are only open to participants of the Master course, an exclusive access to the information provided and a close contact between the lecturers and the participants of other courses are guaranteed.
The network build forms a stable foundation for a future-oriented way of working and learning.
Life-long learning in the best sense! Having the patient in mind.